Exceeding Expectations
is our Goal
Kingpost specializes in connecting customers with shipping needs to carriers that offer the right capacity and service offerings.
With a vast network of over 10,000+ carriers, we strive to enhance supply chain efficiencies for our valued customers. Our growth is attributed to the winning combination of our industry-leading technology, unmatched service, and a robust carrier network.
Combined Years of Experience
What Our clients Say's About Our Solutions.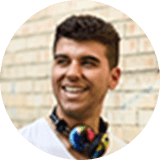 " Duis aute irure dolor in reprehenderit in voluptate velit esse cillum dolore eu fugiat nulla pariatur excepteur sintes occaecat cupidatat non proident, sunt in culpa qui officia deserunt mollit anim idestesti laborum sedut perspiciatis unde omnis."
UI/UX Designer - Tunnel Vision Design
Dedicated Customer Teams 24/7.
Our commitment to reliability and accountability transforms the shipping industry, while protecting you from potential issues. We expertly handle all aspects from shipping to receiving, and diligently monitor each shipment from pickup to delivery.
Meet Our Dedicated Team Members